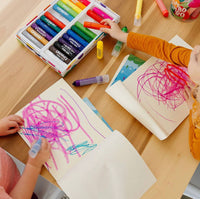 CREATE YOUR HAPPY WITH OOLY
With their colorful, fresh and inspiring products full of unexpected delight, Ooly is here! Seriously fun stuff to make your art space, creative space, school space or office space more fun. You're sure to find that something extra special to spark your creativity and express yourself to the world.
Here's to a fun, happy and colorful life!
Shop Ooly now
LITTLE CARS PACKED WITH LOTS OF STYLE
Whether you're ready to hit the open road for a trip full of adventure or just looking to get a delicious bite to eat, Candycars from Candylab are the perfect treat! And they've arrived in the shop just in time for the holidays.
These heirloom wooden toys are modern and vintage at tha same time. These little cars are not just fun to play with, they have lots of style too.
SHOP CANDYLAB NOW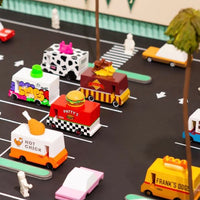 FOLLOW US ON INSTAGRAM and tag us @theboysandthebabe